Evesham Colour Specialists
Booking Line: 01386 833397
Our Promise to You!
"We are a Team of Experts dedicated to providing the Highest Degree of Service"
Download your FREE Guide to the Perfect Consultation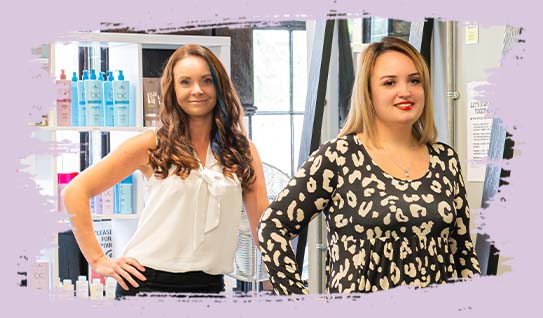 Why Choose Creative Hair Studio?
You can be assured that a visit to Creative Hair Studio will give you the highest level of hairdressers. In fact, we are so convinced that you'll be delighted with your service, we are the first and only Hairdressers in Evesham to GUARANTEE IT!
Blackminster Salon of Choice
Our 5* Good Salon Guide designers are trained to listen to YOU.
We specialise in changing your old colour look with our bespoke Redesign Colour Service.
Our Award Winning Hairdressers are Specialists in Curly Hair.
We bring you the latest cutting & colour trends and services to Evesham.
You get a quality service second-to-none by fully-qualified Hairdressers.
Your service is Guaranteed and comes with Our Promise so it's risk free.
You get regular value for money Deals and Offers, second-to-none.
Our Expert Award Winning team regularly train with the best in the industry.
Booking Line: 01386 833397