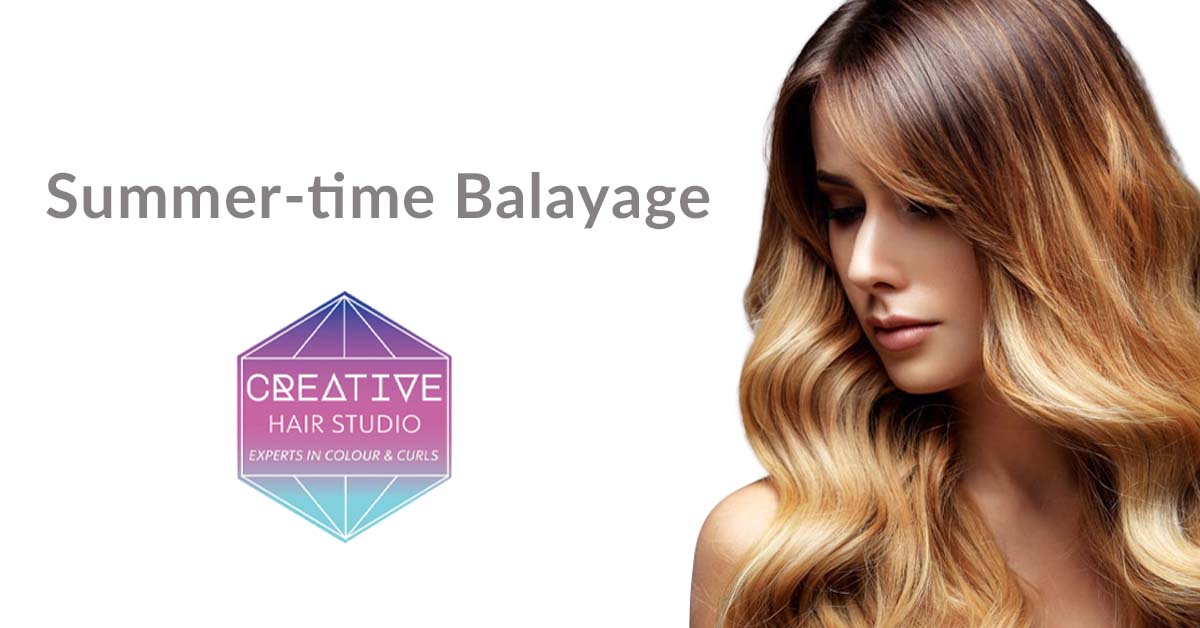 Creative's summer-time balayage package is only redeemable between June and August
Our seasonal balayage package is designed to give you the best Balayage service for those long summer days.
Purchase this brilliant package now before they are gone until next year and save over £55
Our summer balayage deal includes:
Full Consultation & Skin Test. Our stylist Kim is trained to understand and advise you through your balayage service consultation. Kim will analyse face shapes, skin tone and more importantly the lifestyle of each individual client to design the right look just for you
Your stylist Kim will give you her undivided attention throughout the duration of your service.
Cut & re-design service
Balayage colour service by our blonde colour specialists
Bespoke tone colour service
So what's in it for me….
FREE bespoke BC Bond Connector Technology Treatment with relaxing head massage. Prolongs the life of your colour…improves condition and adds intense shine
FREE 300ml BlondMe Shampoo
FREE 200ML BlondMe Mask
Your Price £190
Save Over £55.00
We also know it can be risky trying a salon for the first time. After all, who knows how good the staff really are, right? Visiting us is totally risk free. In fact, we are so confident you will leave looking and feeling a million dollars we personally GUARANTEE IT!
If in the unlikely event you are not delighted with the results of your service, we will not only redo it free, if needed we will also credit your account with a complimentary service.
Please note: Vouchers are downloadable through clickable link to voucher on screen or within your Email Confirmation, sent after payment made.
You can only click to download on the vouchers link(s) ONCE. Please make sure you can save the voucher or print it before clicking on the link. If multiple quantities are bought, for example, 2 x £10 voucher you can click the download link TWICE.
Alternatively you can click on the link whilst in the salon to show your voucher to a member of staff. If you have clicked on the voucher link and not saved, please tell a member of staff quoting your order number, so we can check against our system.
---
Terms & Conditions: Not valid Saturdays. A valid skin test will be required prior to any chemical service. The main package services are valid up to Stylist Level only. Valid for 12 months. Our T's and C's may be updated by the time you redeem the package. Please tell us at the time of booking if it is a booking from a gift voucher. No other discount applies. If purchased on a buy one get one free voucher offer there may be extra terms and conditions on the FREE voucher. Your blow-dry service may be done by an assistant or graduate and not the Stylist who colours your hair. Online refunds are offered within 5 days of your online purchase prior to redeeming any services by emailing our request to bookings@creativehairblackminster.co.uk Long thick hair will incur extra costs. If a toning service for blondes is required there is an extra charge. Please note if you have booked your service at the salon we require 48 hour notice to cancel, failing to do so will invalidate your voucher or any refund. Read more about voucher Terms here Terms of use.